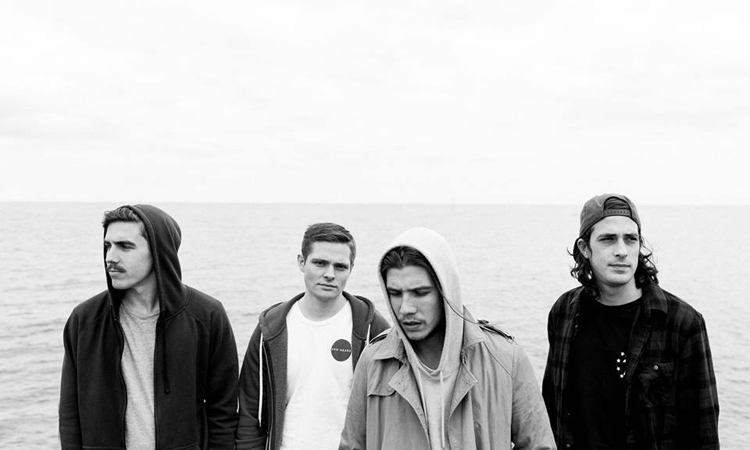 In early 2013, the Australian music scene was introduced to Brisbane five-piece, Young Lions - Zach Britt (Vocals), Morgan Castle (Bass), Matt Gibson (Drums), Kyle Morris (Guitar) and Dan Lechmere (Guitar), who owned their sound and instantly made their mark with their debut album BURN. What ensued was a band whose alternative edge has rapidly positioned them in the forefront of the rock genre.

The October 2013 release of their debut album Burn (released through Shock Records), was met with critical acclaim. KillYourStereo.com named it "Alternative Rock at its finest." The title track earned them a top 40 spot in triple j's Short. Fast. Loud. 2013 listener poll and kick started a relentless touring schedule in 2014 that saw the band tour to the four corners of our country.

In 2015, Young Lions dropped their sophomore album titled Blue Isla released on January 27 and has been praised by Rolling Stone Magazine for the band's "undeniable charm to the songwriting" and describing the track You Are II, of which is the first of the three video releases, as a "a sonic adrenaline rush that rivals the best of 30 Seconds To Mars".

Young Lions nationally supported the likes of American favourites, The Almost, and Australian legends, Antiskeptic whilst also playing spot shows with Dream on Dreamer, Oh Sleeper, Senses Fail, Lydia, Bayside, Sweden's Adept as well as Australian heavyweights Sienna Skies, Dead Letter Circus, Jebediah, Hands Like Houses and Feed Her To The Sharks. Add to that their own headlining shows and Young Lions have earned a loyal following and continue to build a reputation for their live performances.

Young Lions will release their third album later in 2017 and you can expect to hear them performing a couple of new tracks including new single Burn The Money which is out in May 2017.
Tickets On Sale Now