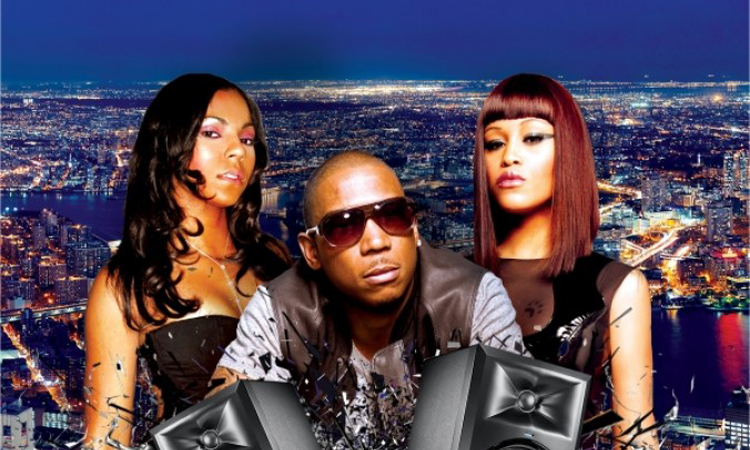 Hip Hop & RnB fans are in for a treat this summer as one of the most iconic duos of the early 00's; Ja Rule and Ashanti, team back up for the massive Urban Sounds Tour this January 2017.

The Grammy award winning pair behind some of the biggest anthems of the our time, including multi-platinum selling hits Always On Time and Mesmerize, former Murder Inc. label-mates Ja Rule and Ashanti recently linked up once again for a soul-injected ballad Helpless. Their first collaboration in almost a decade, Helpless features on The Hamilton Mixtape which dropped this month and rose straight to No. 1 on iTunes album charts.

They're joined on tour by the absolutely legendary hip hop artist Eve, who's grammy award winning single Let Me Blow Ya Mind, featuring Gwen Stefani, was the unofficial theme song of the 2000's. Singer/actress/ fashion designer/total badass Eve recently made a much awaited comeback to Hip Hop with her 2013 album Lip Lock, and has new music on the way for fans in 2017.

In addition to live performances by Ja Rule, Eve, and Ashanti, Urban Sounds will be the first ever Australian concert tour for hit-making DJ/Producer Clinton Sparks, producer/songwriter for Lady Gaga, Akon, Pitbull, Ludacris, Rick Ross, Tyrese,Big Sean, Mike Posner, T-Pain, , LMFAO, Flo-Rida, Diddy, The Notorious B.I.G, Beyonce, Macklemore, Sean Kingston, 2 Chainz & many more.

A host of home grown talents will round out the already impressive lineup in each city. Kicking off 2017 with a triple headline tour from 3 of our all-time faves, Urban Sounds promises to be a much needed addition to Australia's urban music scene!

For millennials, Ja Rule was no doubt one of the most entertaining, hit-making rappers of the early 2000s. For a large chunk of his career, he mastered the recipe of making catchy mainstream singles that some of his rap counterparts could only dream of. Turning 40 this year, Ja Rule has announced plans to retire from the rap game and work on other projects, but with the upcoming release of his final solo album Coup De Grace, landing Feb 2017, fans can expect to hear some new music alongside timeless classics such as Put it On Me, Living It Up, I'm Real and New York.
Tickets On Sale Now