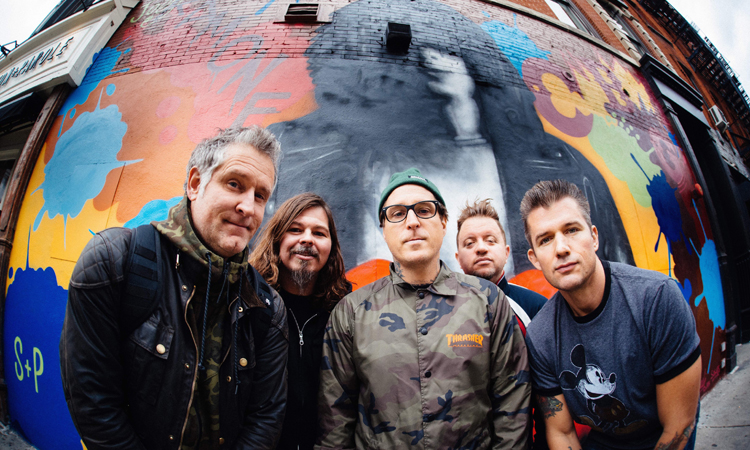 New York hardcore punk legends, H2O, are heading back to our shores March 2017 in support of their sixth studio album Use Your Voice.

Since their inception over 21 years ago, H2O's origins remain the wishful lore of any mid-1990s New York hardcore kid. Over the years, they have toured the world countless times, releasing classic albums and ultimately establishing themselves as a household name, inspiring countless others in their wake.

Their latest offering, Use Your Voice, an album 7 years in the making, showcase H2O at their energetic and melodic best. Guitarist/Vocalist Adam Blake adds, "The point was not to stray too far away. If we couldn't visualise an audience dancing or going off, then it'd be cut from the record."

Continuing to deliver his direct and personal manifestos on Use Your Voice, frontman Toby Morse provides a personable biography of sorts, with subjects spanning fatherhood, romantic relationships, music fandom, social media, philosophy and more.

Twenty-one years and six albums later, H2O have proved that a solid bond, great music and chaotic live shows can create wonders on every edge of the globe. With a fantastic brand new album in hand, H2O have a whole new slate of great and memorable songs to deliver to crowds across the country.

"Take 'Use Your Voice' as the album it is, a 22 minute burst of energy to wake you up, smile along with or dance around to. Hell, why not all three at once?" - All Alternative

From stage dives to sweaty energy, H2O will without a doubt make these live shows a once in a lifetime opportunity that no hardcore, punk fan will dare to miss.
Tickets On Sale 19th Oct