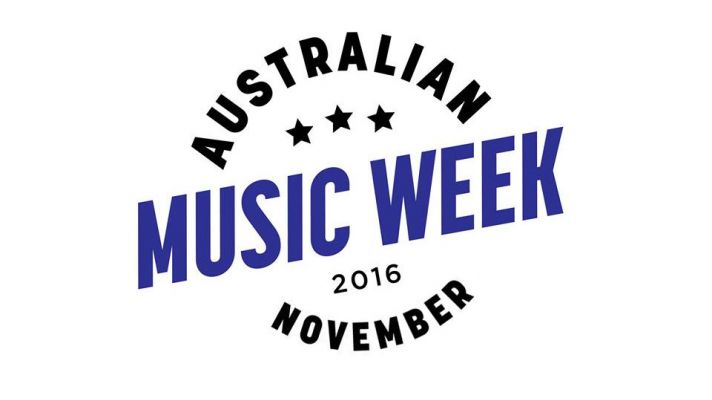 Following the previous announcement of Australian Music Weeks return for it's 2nd year, comes the first round of delegates and speakers that will take part in the program's various panels and master classes.

Heading up the list of industry heavyweights is Jed Hilly, Director of Americana Music Association. Jed will also be joined by:




Peter Noble - Bluesfest • Andy McLean - East Coast Music Association (Canada) • Lisa Whytock - Showcase Scotland Exop/Active Events (UK) • Mark Lizotte - Diesel • Vanessa Picken - Comes with Fries • Tracey Collier-Griffiths - Kick Music • Rob Scott - Source Music • Peta Chew - ABC Music • Basil Cook - ABC Music • Marshal Cullen - Damien Gerard / Foghorn Group • Luke Girgis - Shock Records / Be Like Children • Keith Welsh - Velocer • John Zucco - The Right Profile • John Wardle - Live Music Office • Geoff Bell - Laing Entertainment • Anthony Harrison - True Tone • Beth Deady - MGM



Australian Music Week is also pleased to announce some key partners for the event's second year proceedings - East Coast Music Association, Canadian Independent Music Association and Breakout West will be presenting 'Canadian Blast' as part of AMW this year and Showcase Scotland Expo will be holding a reception at Australian Music Week, these partnerships create opportunities for export-ready Australian artists to showcase internationally at these 'sister' conferences overseas.

Australian Music Week's also welcomes onboard this year MusicNSW, who is the peak body for contemporary music in NSW and it runs a range of programs and projects including the Women in Electronic Music Project, Indent, Feedback and monthly workshops.

"AMW is a great opportunity for local musicians and aspiring industry professionals to experience the best of the music industry - both on the stage and those working their magic from behind the scenes. Can't wait to see what 2016 brings!"

Australian Music Week's annual music summit is designed for artists to play in front of a raft of Australia's industry executives, recording professionals in order to establish connections with industry figures and seek out career opportunities.
Tickets On Sale Now
03.11.16
Various Venues Cronulla, Cronulla NSW
Buy Tickets