MUSIC
Kiesza
'Hideaway' star to make her debut visit to Australia this September!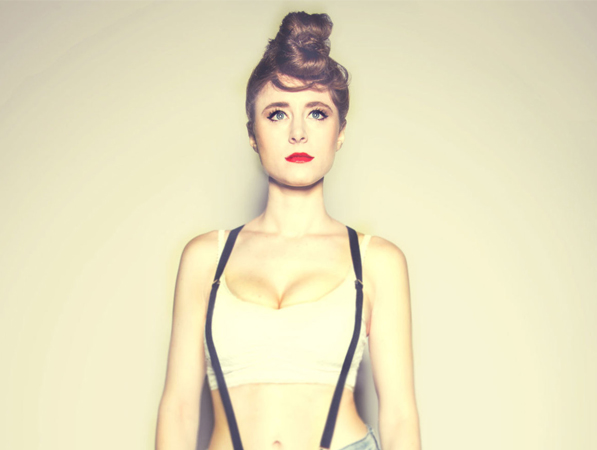 Her vivacious banger 'Hideaway' is a vocal house smash hit: saccharine vox with sinewy synths, lush bass grooves and 4:34 of impeccable production - savvy skills which put her at the top of the UK music game, plus a history penning chart-toppers for Rihanna, Kylie and Icona Pop. Future Music and Frontier Touring are pleased to announce a very special visit to our shores by the girl of the moment: Canadian-born, London-based singer Kiesza!

"THIS IS GOING TO BE MASSIVE; THIS GIRL IS GOING TO BE EVERYONE'S NEW FAVOURITE POP STAR" - ANNIE MAC, BBC RADIO 1

"'HIDEAWAY' CARRIES A DISTINCTLY SHINY ELECTRO-POP FEEL, BUT THE RHYTHM'S RIPPED STRAIGHT FROM THE HEAD-WHIPPING HALLS OF 1990S DANCE, A BODY-MOVING PROPULSION THAT PERFECTLY FITS KIESZA'S STRANGULATED VOCAL BLEATS." - PITCHFORK

'SONG OF THE SUMMER.' - BUZZFEED

Kiesza is perched right on the tip of the vocal house sound - joining names like Moko, Duke Dumont, Tensnake, Snakehips and Route 64 as serious faces to watch in the next 6 -12 months. And she's very clear on exactly who she is: "I'm an artist so I wanted to make sure right off the bat that people knew that... I'm not a DJ."

With her single rocketing into the #1 spot on the UK charts back in May - Britain's fastest-selling debut of the year, thank you very much - Kiesza is continuing her rapid international rise with the July release of her debut EP by the same name, Hideaway (out now via Universal Music Australia). The 25-year-old's eye-catching choreography and one-take DIY music video has made it one of the must-see clips of the year: check it out here. It immediately established the former Berklee College of Music student as a talent to watch, with an amazing 38+ million people viewing the clip so far. Kiesza also wowed audiences on US television in early July with a red hot appearance on The Late Show With David Letterman.

With its inescapable hooks and soulful groove, 'Hideaway' reached #1 on iTunes charts in 14 countries and #3 on the global Shazam chart. Kiesza was soon performing alongside Lorde, Ed Sheeran and Imagine Dragons at Canada's Much Music Awards, and approached to be the face of FENDI's Color Block Sunglasses.

On the live front, there's no time for rest, with a busy diary of solo gigs across the Atlantic and festival dates over the northern summer, including slots at Toronto's North By Northeast and the UK's Glastonbury and The Great Escape. It's not a bad start at all for the Royal Canadian Navy's former code breaker, Kiesza writing her hit tune one afternoon in the studio before catching a plane home, uploading 'Hideaway' to Soundcloud back in January 2014.

With hints of a return to our shores next summer, this special Sydney one-off performance will be the first chance for Aussie fans to get the first glimpse of the spontaneity and talent behind this talented songwriter.

Joining Kiesza at this special one-off show is upcoming Sydney DJ/producer/remixer GRMM, whose single 'Electrify' feat. Father Dude set the interwebs on fire in 2014. The 23-year-old producer honed his skills playing clubs like Pacha, Cargo, The Club and World Bar; meanwhile his ace remix of Gorgon City's ('Here For You' feat. Laura Welsh' peaked at #2 on the iTunes Electronic Chart and #22 on Hype Machine, with over 400,000 streams and counting. GRMM's also nominated for 'Producer Of The Year' in the first ever Stoney Roads Awards.

With star quality to burn, one thing's for certain: Kiesza is going to be big!