MUSIC
Hardwell
World Tour 2014 Australia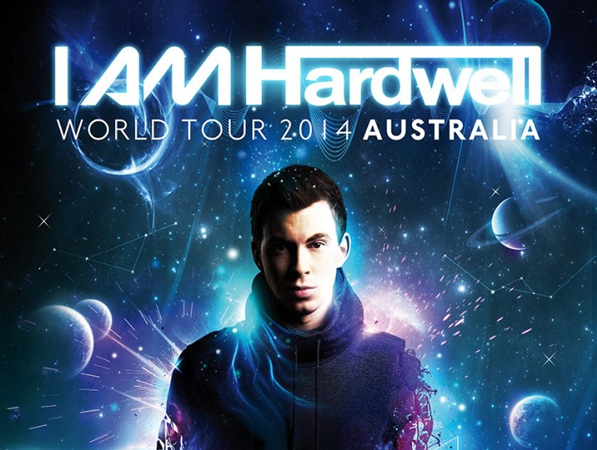 As stand-alone dance shows go, it doesn't get any bigger than this.

He was one of Future Music Festival 2014's most highly anticipated headliners, and the world's number one DJ didn't disappoint - delivering euphoric, mind-blowing sets that wowed fans across the country. Now, one of dance's most exciting EDM producers, Hardwell, returns to Australia this spring for three enormous outdoor solo shows, bringing his 'I AM Hardwell' world tour to our shores.

'Hardwell showed why he is currently rated the world's No. 1 DJ with a massive set and the biggest production of the festival' - news.com.au

'Within five minutes of the headliner stepping up to the CDJs, fireworks shot from the Main Stage into the night sky, and the barrage of production didn't let up for the next hour.' - inthemix

DJ heavyweight Robbert van de Corput, also known as Hardwell, has been on a steady rise to the top ever since he was first signed to a major Dutch label as a teenager, playing in clubs across the country before he was even legally allowed in their doors.

Now in his mid-twenties, Hardwell jumped five places from 2013's poll position to take out the crown in DJ Mag's recent Top 100, thanks to colossal hits such as 'Show Me Love vs. Be' and 'Zero 76' (with Tiesto). Hardwell's remixes of Rihanna's 'Where Have You Been' and Krewella's 'Alive' have been stratospheric, whilst his remix of Example's 'Say Nothing' (in collaboration with fellow countryman Dannic) reached the number one spot on charts throughout Europe.

With three special outdoor venues, these shows will easily be the biggest parties of the October long weekend! In Sydney, I AM Hardwell's mega stage production will mark the very first time a stand-alone DJ has been invited to perform a huge headline set under the stars in the most iconic and historic outdoor venue in the city: The Domain. Melbourne and Brisbane performances will be equally as stratospheric, Hardwell's state-of-the-art sound stretching into the sky at the Sidney Myer Music Bowl and The Riverstage respectively.

Joining the Dutch superstar as special guest on his I AM Hardwell tour is Breda-based producer Kill The Buzz. With a big-room sound and cutting-edge drop, Kill The Buzz has been on the rise for the past 12 - 18 months, delivering surprises like 'Party Hard' - #1 on the EDM Buzz Chart, with it's premiere during Hardwell's 2012 Tomorrowland show.

Get ready to dive deep this October long weekend: the I AM Hardwell show is one of the most ambitious EDM live phenomenons you'll ever witness. Everything from artwork, to visuals, to mind-blowing sound systems and not to mention Hardwell himself will make these outdoor events something seriously special. Snap up a ticket and get ready to dance!