MUSIC

Frontier Touring presents
King Buzzo
First solo and acoustic tour of Australia announced for this August!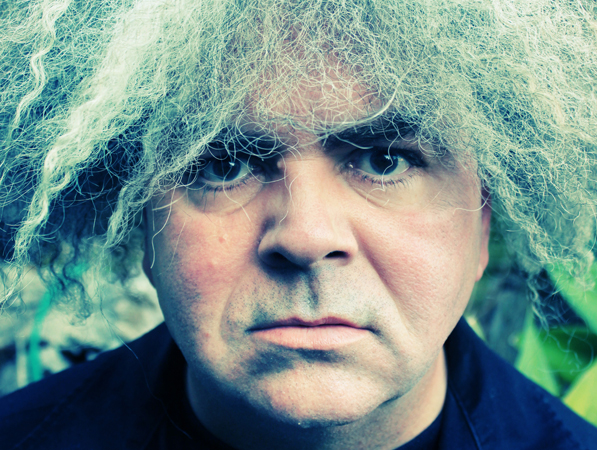 Frontier Touring is thrilled to announce that rock'n'roll royalty Buzz Osborne, King Buzzo is headed to Australia with a ten-date solo acoustic tour of Australia this August!

With a career spanning 31 years, 30 albums, and over 2,000 live performances, this tour marks the first time that the monarch of metal has performed acoustically in such a unique and intimate setting.

Buzz is the front man & founding member of Melvins, whose dark and sludgy sound influenced the works of many acclaimed grunge and metal bands including Nirvana, Soundgarden, Green River and in many ways nurtured the Seattle music scene itself.

Last year the band released their nineteenth studio album Tres Cabrones (out now through Ipecac Recordings), a psychedelic hard-rock gem that saw original drummer Mike Dillard re-join Buzz and Dale Crover for a collection of tracks that playfully referenced both the punk aesthetic of the band's roots and their current layered and exploratory sound... all done with a pierced tongue planted firmly in cheek.

Buzz also picked up the guitar to join Mike Patton, Dave Lombardo and Trevor Dunn in experimental metal supergroup Fantomas, a band that allowed each member the creative freedom to explore their many influences - both in and outside of music. Their debut and subsequent releases received heavy praise for their innovation - second album The Directors Cut (out now through Ipecac Recordings) climbed to #18 on the ARIA Albums Chart and scored rave reviews from NME, Pitchfork and Drowned In Sound who called it "a genre breaking, irreverent album that bridges everything from metal, jazz, sludgecore, grunge, and abstract electronica... one of the most challenging, and rewarding albums of the year".

King Buzzo's solo and acoustic debut This Machine Kills Artists (out May 30 through Ipecac Recordings) has actually been a long time coming - Buzz wrote a vast majority of the Melvins' songs originally on acoustic guitar before transferring to electric - "What I'm doing, it's not folk music, it's not heavy metal. It's 'molk,' how 'bout that?"

Across seventeen tracks, This Machine Kills Artists uses absolutely no electric guitars, amplifiers or direct boxes, offering a surprising new side to the grunge progenitor and a rawness that spotlights his skill as a songwriter.

Rolling Stone premiered track 'Dark Brown Teeth', remarking that it "still has the doomy, ill-angled, Beefheartian edge his band is renowned for". ''This Machine Kills Artists' continues Osborne's approach of redefining and subverting whatever musical genre he deems fit. This artist feels vibrant and unshackled, machines be damned"- Smells Like Infinite Sadness

After an extensive 38-show tour of the United States, King Buzzo will now bring This Machine Kills Artists to Australian audiences for the first time with a series of shows that are guaranteed to bring the house down. Adelaide, Geelong, Melbourne, Newcastle, Sydney, Wollongong, Canberra, Brisbane and Perth are all set firmly within Buzz's sights - make certain you're there for this rare opportunity to see a metal powerhouse like you've never seen him before.