Music

Unified, I OH YOU, Village Sounds, triple j, Spotify & themusic.com.au present
Violent Soho
Headline tour with The Smith Street Band Onsale!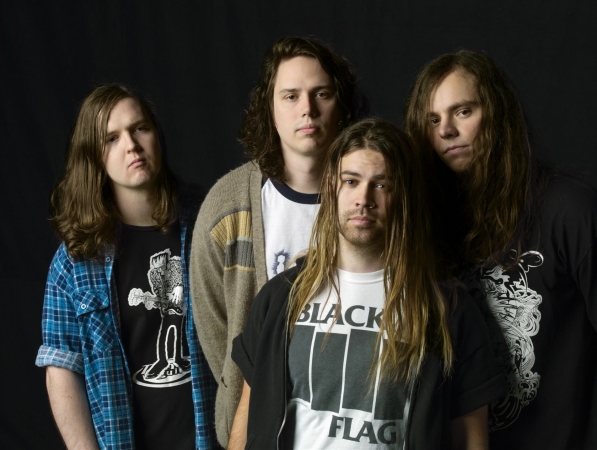 "We sit around on couches, buying what we think makes us who we are, like a hungry ghost", it was these words from Kalle Lasn's book 'Culture Jam' that resonated with Violent Soho's Luke Boerdam and acted as a major influence on him while penning the Mansfield (4122) band's highly acclaimed third record, 'Hungry Ghost', which has subsequently lead to 'Soho' (as their loyal fans refer to them as) enjoying a whirlwind of success over the last nine months. We're very psyched to announce that rather than slowing down, Violent Soho will be heading out on their biggest national tour to date this July and taking Melbourne's The Smith Street Band with them as special guest supports - a tour that promises to wow crowds all over the country and have kids jumping from everything in sight.

It's a funny thing how 11 songs can make such a difference for a band, even one who has experienced as much as Violent Soho have (now in their 10th year as a band) such as signing to the Thurston Moore (of Sonic Youth) led label Ecstatic Peace!, being invited to play ATP in the UK by Les Savy Fav and touring the US with acts such as Built to Spill, Alice in Chains, Dinosaur Jr and The Bronx.

However it seems that the 11 tracks that the band recorded in Brisbane with producer Bryce Moorhead which make up 'Hungry Ghost' record have certainly seen Soho take yet another impressive stride forward and hit new benchmarks, whether it be the LP debuting at #6 on the ARIA charts, single 'Covered in Chrome' coming in at #14 in triple j's Hottest 100, a sold out national album tour, being announced on triple j's One Night Stand, being placed in many album's of 2014 lists or playing to packed out festival crowds at Falls Festival and Big Day Out (Groovin The Moo coming up!).

There really appears to be no telling just how far Violent Soho are capable of reaching as the continue to soar at an exponential rate and with this next headline tour of Australia locked and loaded, we'll see the boys from Mansfield cement themselves as one of the finest Australian rock backs doing the rounds.

Joining Violent Soho on this epic tour and taking on the reigns as main support will be Melbourne's favourites sons The Smith Street Band. Headliners in their own right The Smith Street Band have won the hearts of many around the world with their honest songwriting, passionate live shows and their two great albums, plus their latest offering the 'Don't Fuck With Our Dreams' EP. Be sure not to miss our brothers from the south as they warm up the stages for Violent Soho this July.

With news of this tour spreading quickly today, be sure to get in quick to see Mansfield's finest Violent Soho show fans and critics alike just what all the fuss is about.