Music

Frontier Touring, The Bump, Take 40, Music Feeds & Spotify Present
John Newman
First Ever Aus Headlining Shows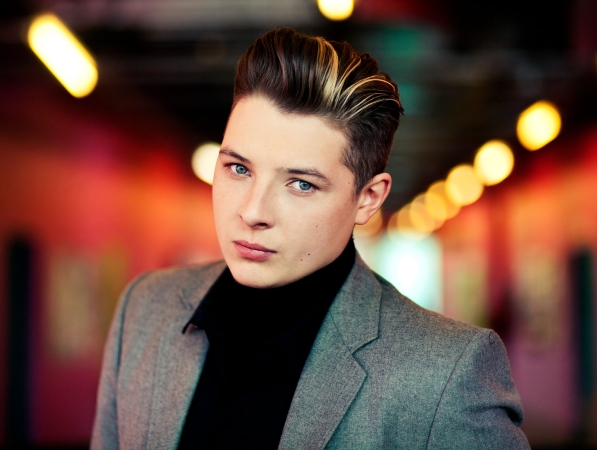 Frontier Touring has confirmed that one of 2013's biggest breakout stars,
John Newman
, is headed to stages in Melbourne, Sydney and Brisbane for his very first Australian headline performances this April and May!
With the countdown to the 56TH TV WEEK Logie Awards on, TV WEEK is thrilled to announce that the young British singing sensation is also the first performer confirmed to be appearing onstage on Australian television's night of nights! The star-studded awards are set to take place on Sunday, April 27, 2014 at Palladium at Crown, Crown Towers, Melbourne, and broadcast on the Nine Network.
Having inherited a love for music from his Motown loving Mother, Yorkshire born Newman has been playing music from the age of 14. After attending the College Of Music in Leeds he moved to London, where he met and moved in with future
Rudimental
front man Piers Agget and the two began to jam together. Eventually Agget formed Rudimental and featuring Newman as the soulful voice at the centre of the bands soaring anthems
'Feel the Love'
and
'Not Giving In'
.
By early-June 2012
'Feel The Love'
(
watch here
) climbed to number 1 on the UK Singles Chart and became a Top 5 hit in Belgium, Netherlands, New Zealand and here in Australia, where it was eventually certified Triple Platinum.
'Not Giving In'
(
watch here
) reached #1 on the UK Dance Chart, #14 on the UK Singles Chart and #12 here in Australia where it also came in at #16 on the esteemed triple j Hottest 100 for 2012 and was certified Double Platinum.
The question soon became when would the world get to experience this goose bump-inducing voice as a solo artist? In June of 2012 that question was answered; with his unstoppable hit single
'Love Me Again'
- a bombastic break-up anthem that balances Newman's unmistakable crooning with jazzy instrumentation and a foot stomping chorus that you can't quit. Proving once again to have the midas touch
'Love Me Again'
soared to #1 on the UK Singles Chart and was a top ten hit in 16 countries including Australia, where Newman was yet again was certified Double Platinum.
Any doubts of Newman's star-status were blown away by the arrival of debut album
'Tribute'
(Out now through Universal Music) in October last year. Featuring further singles
'Cheating'
(
watch here
) and
'Losing Sleep'
(
watch here
),
'Tribute'
entered the UK Albums Chart at #1 heralding Newman as a force to reckon with to both listeners and critics alike;
"This magnificent debut is laden with future classics... 'Tribute' is a triumph"
- Star Magazine ★★★★★
"His sound echoes the lyrical outpouring and bleeding hearts of Otis Redding and Amy Winehouse... the neo-soul man is set to charm the world"
- Q Magazine