News
2014 Grammy's
Dave Grohl, Nine Inch Nails & Queens of the Stoneage Teaming Up For This Years Grammy's!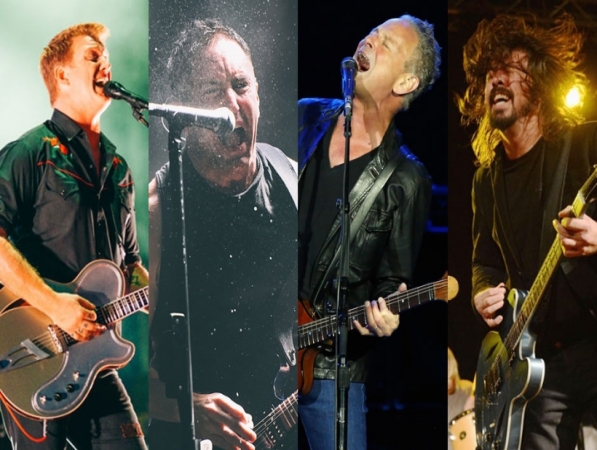 The 2014 Grammy Awards will close with an epic supergroup collaboration featuring Dave Grohl, Nine Inch Nails, Queens of the Stone Age, and Fleetwood Mac's Lindsey Buckingham.

Exactly what that'll be playing is a mystery but there are plenty of past collaborations to whet our appetites for the huge live performance. Grohl has contributed to albums from both Nine Inch Nails and Queens of the Stone Age, while Buckingham played guitar on NIN's recent 'Hesitation Marks' album. And, of course, Josh Homme, Trent Reznor and Buckingham were all featured in Grohl's Sound City documentary.

All four acts are also nominated for awards at the 2014 Grammys: Grohl's Sound City collaboration with Paul McCartney, 'Cut Me Some Slack', is up for Best Rock Song; NIN's 'Hesitation Marks' is nominated for Best Alternative Album; QOTSA's 'Like Clockwork' is in the running for Best Rock Album and their song 'My God Is The Sun' for Best Rock Performance; and Buckingham's collaboration with Delta Rae, 'If I Loved You', earned Rob Cavallo a nomination for Producer of the Year.