NEWS
Queens of the Stone Age
Recording another album soon?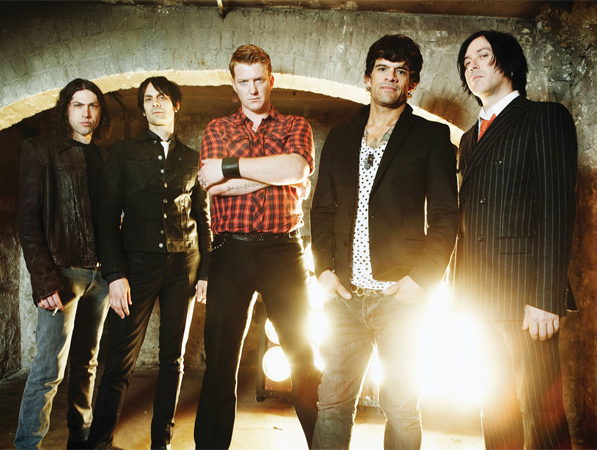 Queens Of The Stone Age band leader Josh Homme has confirmed that once the band finish riding the acclaim of their 'return-to-form' full-length ...Like Clockwork in September, they'll record a new record this year.

Last year's ...Like Clockwork was the band's first album since 2007's Era Vulgaris, and showed up on a number of end-of-year lists, including our own.

Speaking to Rolling Stone Homme confirmed, "We have more than enough songs. We're booked til September, but after that we plan to jump in the studio and get going."

Touring solidly since the release of their 2013 release, part of that September schedule involves Australian dates with Nine Inch Nails in March.

Homme told the magazine, however, that the current band's strength is working in the studio.

"When it's time to make music, that's about getting lost for me. To be a control freak is not half as good as being a freak who's casually in control. You're feeling around in the dark for something that feels good. As long as you're not in an orgy, that can be an amazing moment."