MUSIC

24 Hundred, Blunt Magazine, New World Artists, Bombshellzine
& UNFD present
InHeartsWake
The Skydancer Tour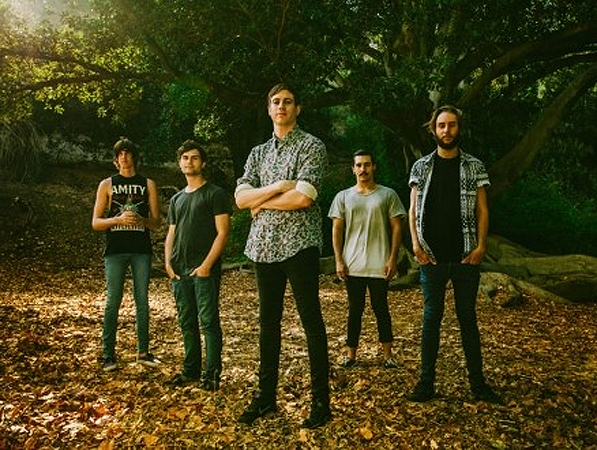 INHEARTSWAKE have unveiled three weeks of regional dates with good friends and label mates HAND OF MERCY & HELLIONS in tow. The extensive run, scheduled for summer 2014, embodies INHEARTSWAKE's continuous endeavor to reach new audiences. These dates will see the guys surpass 100 live shows, between Australia, New Zealand, the UK and Europe, since the August 2012 release of their sophomore album "Divination".

The Skydancer Tour is part of a new chapter for the Byron Bay group, having launched a single of the same name last month as part of a groundbreaking project. The project demanded the attention and respect of the entire industry with it's focus to raise awareness and much needed funds for the less fortunate, as well as highlighting the importance of the human connection with nature. Using the Skydancer single as a tool, the group was able to raise money for three grassroots not for profit organisations based across different continents – giving the band the ability not only to support local organisations, but also to make an impact to a global audience, spreading their message of positivity.

This summer is the chance for INHEARTSWAKE to reach out to new audiences as well as return to the regional fans that have supported the group since day one.

Vocalist Jake Taylor explains: "The Skydancer tour is a fantastic opportunity for us to travel off the beaten track into regional Australia. The remote towns we're playing don't usually get many shows so we'll be making new ground. Ticket prices will be low and the venues will be small, close, intimate and personal… it's going to be fun, just how hardcore's meant to be!"

Joining INHEARTSWAKE are Sydney locals HAND OF MERCY who will hit the ground running after completing the Never Say Die! Tour throughout Europe / UK and Vans Warped Tour in Australia. HELLIONS, also INHEARTSWAKE'S close friends will add their flavor of hardcore to the mix – another up and coming act showing an immense amount of promise.
Tickets On Sale Now!
09.Jan.14
Gladstone Tennis Club, GLADSTONE
QLD
10.Jan.14
The Sands Tavern, MAROOCHYDORE
QLD
11.Jan.14
The YAC, BYRON BAY
NSW
12.Jan.14
Boambee Community Centre,
COFFS HARBOUR
NSW
14.Jan.14
The Youthie, TAMWORTH
NSW
15.Jan.14
Armidale Club, ARMIDALE
NSW
16.Jan.14
Port Macquarie Youth Hub,
PORT MACQUARIE
NSW
17.Jan.14
Wyong District Youth & Community Centre, KANWAL
NSW
18.Jan.14
Blacktown Masonic Hall, BLACKTOWN
NSW
19.Jan.14
Rhythm Boat Cruise, SYDNEY
NSW
SOLD OUT
22.Jan.14
Towradgi Surf Life Saving Club, TOWRADGI
NSW
23.Jan.14
The Basement, CANBERRA
ACT
24.Jan.14
Masonic Hall, WODONGA
VIC
25.Jan.14
TLC, BAYSWATER
VIC
26.Jan.14
The Colonial Hotel, MELBOURNE
VIC
DOOR SALES ONLY
29.Jan.14
Mechanics Institute, BALLARAT
VIC
30.Jan.14
Yacht Club, PORTLAND
VIC
31.Jan.14
City Band Hall, MOUNT GAMBIER
SA
01.Feb.14
Fowlers Live, ADELAIDE
SA
02.Feb.14
Renmark Hotel, RENMARK
SA