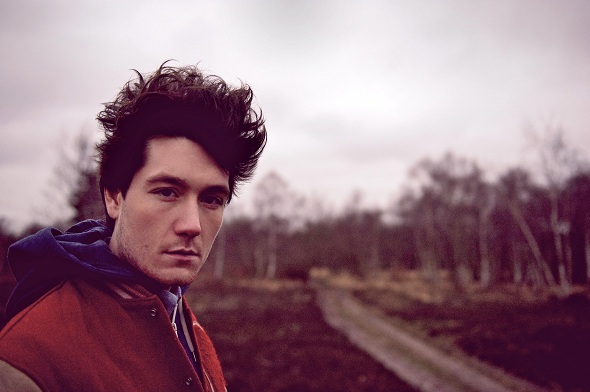 Frontier Touring presents
Bastille
2014 Aus Tour Announced!
Frontier Touring is excited to announce UK indie-rockers Bastille will return to Australia in 2014 performing for Brisbane, Sydney, Melbourne and Perth audiences next June!

Earlier this year, in less than 24 hours the band sold out the Metro Theatre in Sydney and the Corner Hotel in Melbourne subsequently blowing audiences away with their infectious pop rock tunes, leaving Australian fans wanting more!

And more we shall receive... with the Australian tour following an already sold out UK tour in early 2014, wrapping up what has been an incredible year for Bastille. Their debut album 'Bad Blood' was released in the UK in March and went straight to the top of the charts, quickly clocking up over a quarter of a million sales in the UK alone, becoming the biggest selling debut album of the year there and reaching the top 10 on the Australian ARIA album chart.

Stand out single 'Pompeii' is a 3 x platinum smash hit in Australia, reaching #5 on the ARIA singles chart and becoming one the biggest singles of the year with almost 2 million sales worldwide and over 40 million video views online! Bastille also sold out tours across the rest of Europe, North America & South Africa, making it safe to say they are 2013's biggest breakout band!

"Led by frontman Dan Smith, Bastille entered the stage amidst a blinding flash of lights chorused by a deafening roar from a sea of adoring fans. With his gravity defying haido, flawless vocals, endless energy and rock star good looks, Smith had the crowd eating out of the palm of his hand from start to finish." Themusic.com.au (Sydney, August 2013)

The excitement doesn't stop there. As a treat for fans both new and old, Bastille released a new 2CD deluxe version of the album on November 22 entitled 'All This Bad Blood' (through EMI Music). The new edition includes the band's UK #1 album 'Bad Blood', alongside a second disc which selects cuts from the bands two mix tapes - 'Other Peoples Heartache' - Parts 1 and 2, as well as two brand new tracks.

New single 'Of The Night' is a mash up of Snap!'s 90's hit 'Rhythm is a Dancer' and Corona's 'The Rhythm of the Night'. The track has become a live fan favourite and is currently heating up airwaves across Australia, reaching #6 on the ARIA chart this week and debuting at #2 on the UK single chart.

"Bad Blood is apocalyptic pop: songs swell and rise against a backdrop of grubby English streets, backlit bedrooms and a world of regrets. But even in the darkest moments when the atmospheric synths haunt Overjoyed's very existance, there is a sense everything is ok." The Sydney Morning Herald

Don't miss your chance to witness one of 2013 most hyped bands live!.
| | | |
| --- | --- | --- |
| 13.June.14 | Convention Centre, Brisbane | QLD |
| | | |
| --- | --- | --- |
| 14.June.14 | Hordern Pavillion, Sydney | NSW |
| | | |
| --- | --- | --- |
| 15.June.14 | Festival Hall, Melbourne | VIC |
| | | |
| --- | --- | --- |
| 18.June.14 | Challenge Stadium, Perth | WA |