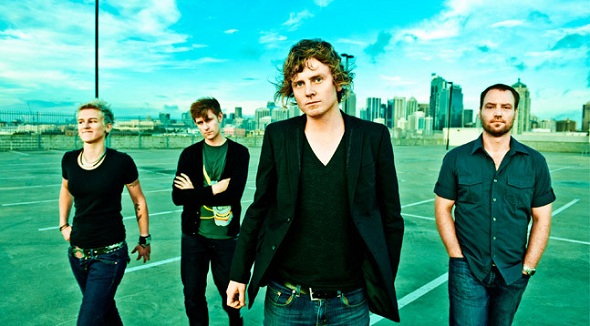 Premier Artists presents
Jebediah
More 2014 Shows Announced!
Jebediah were pioneers of the late '90s punk rock grunge scene. In 1997 it all started going a little nuts for the band, playing over 150 shows and releasing breakthrough album 'Slightly Odway'. With tracks like 'Leaving Home', 'Military Strongman', 'Teflon' and 'Harpoon' it is little wonder that the album debuted in the national top ten. Their reputation for scorching live shows proceeded them and Jebediah were named towards the top of the bills for Big Day Out, Livid and Homebake. The Perth pack kept kicking goals, with follow up release 'Of Someday Shambles' hitting all the right notes, it debuted at #2 in Australia and took the band to international status. Third album, 'Jebediah' and fourth album, the independently released 'Braxton Hicks' also debuted at the pointy end ofhe ARIA charts featuring kicking singles 'Fall Down', 'No Sleep' and 'First Time' respectively.

Taking a 7 year break from touring, the band had quietly continued to write together; 2011's ARIA nominated 'Kosciuszko' was the result. Singles 'Lost My Nerve', 'She's Like A Comet' and 'Control' promptly took over the airwaves of Australia as the band undertook an extensive and blistering sold out tour, solidifying their place in Australia's live rock scene.

Triple j's recent Hottest 100 of the 20 Years saw 'Harpoon' and 'Leaving Home' mark their place in Aus music and the hearts of many. Jebediah are not to be missed.
Tickets On Sale NOW!