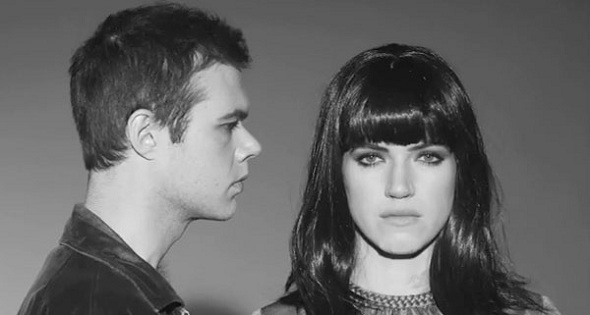 Secret Service & Village Sounds present
The Grates
Aus Shows Announced!
No more will our stages lie dormant; no more will our hearts yearn. The Grates are back for a special headline performance at Brisbane's Red Deer Festival and will now be adding Toowoomba and Gold Coast to the warpath.

Returning from a well-earned 'break', which saw them fighting crime, caring for orphaned kittens and opening a tea-shop to boot, enigmatic frontwoman Patience Hodgson and fearless co-conspirator John Patterson will take to the stage at Toowoomba's Spotted Cow on Thursday, September 5 and Gold Coast's Elsewhere on Friday, September 6; ahead of their SOLD OUT Red Deer performance.

Also along for the ride is Wax Witches - the DIY brat punk side project of Bleeding Knees Club mastermind Alex Wall. Bottling everything into a fast, fuzzy and grimy haze, Wax Witches and his bedroom-produced, self-mixed tunes have graced many a stage and also pricked the ears of Burger Records in the US; scoring a cassette release of debut LP Celebrity Beatings.

With their little black book including the likes of SXSW, Splendour in the Grass, Big Day Out and Falls Festival, The Grates' rapturous stage show is one not to be missed. Following on from Teeth Lost, Hearts Won and Gravity Won't Get You High, The Grates' third album Secret Rituals sees them at their toughest yet; on record and on stage.
Tickets On Sale NOW!