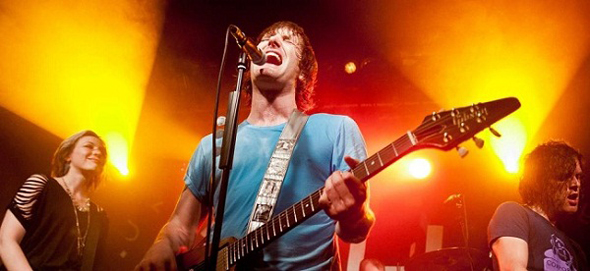 Metropolis Touring & Select Touring presents...
Ash
ASH PERFORM "1977" IN FULL
Irish punk-pop trio, Ash, are venturing back to Australia with a blast from their past's past, performing their iconic debut album 1977, in its entirety along with a second set of greatest hits and b-sides.

1977 is a cinematic punk-pop soundtrack that tapped into the hearts, minds and hormones of a generation of like-minded teens who lapped up the five hit singles from the record, "Kung Fu", "Girl From Mars", "Angel Interceptor", "Goldfinger" and "Oh Yeah" - each of them charting in the Top 20.

2013 will be Australia's first chance to hear 1977 performed in its entirety. It'll be a chance for punters to re-live alcopop soaked youths duing a time when Britpop ruled the airwaves and 1977's Star Wars was about to be released. Oh Yeah!
Tickets On Sale NOW!