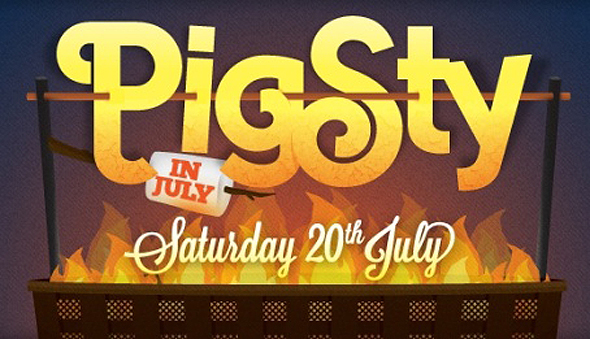 The Gum Ball presents
Pig Sty in July
Brand new winter event!
Coinciding with the Singleton Arts Festival grand finale, the one-day affair is a second-hand formal themed event, focusing on the indulgence of warm winter food and beverage.

In line with The Gum Ball's reputation for providing quality live music, Pigsty In July will feature The Snowdroppers, Eagle and The Worm and star competitor on Channel 9's The Voice, Simon Meli with his band The Widowbirds.

Other acts include James Brown tribute band Pow Wow, local jump-jive band Fish Fry, 11-piece Polynesian Reggae troupe VTribe and the venue's own famed rockin' super group Dashville Progress Society.

Kicking off at midday and concluding at 10pm, organisers promise Pigsty in July to be "a day of indulgence featuring an array of boutique food and beverages provided by renowned local chefs and suppliers. Surrounded by the warmth of friends and open fires, to the tune of some great party bands, in an idyllic exclusive venue.'


Tickets On Sale NOW!