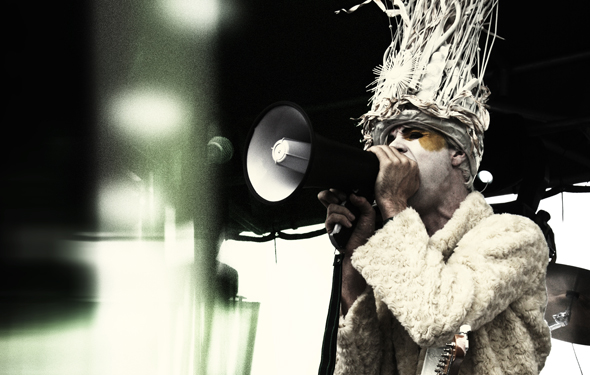 THE RED PAINTINGS
'You're Not One Of Them' Australian Tour 2013
Known for their incredible live performances, The Red Paintings are bringing an all-new stage show exclusively to Australia.

Based between Australia and Los Angeles, The Red Paintings are a five-piece orchestral art rock group (guitar, bass, drums, piano, cello & violin) who incorporate additional performance art features wherever possible. With elaborate staging, costumes, themes, painters and other artists, their shows combine sound and visuals to create a living canvas that stimulates the senses and minds of the audience.

Fresh from sold out shows across the US (as main support for popular punk group Mindless Self Indulgence) and the UK (with prog rockers The Pineapple Thief), as well as their own 40-date tour across the UK, Europe and USA, they now return to Australia off the back of their hit single & video for 'You're Not One Of Them' and the forthcoming release of their much-anticipated album The Revolution Is Never Coming.

"TRP will change how you think about ANY live performance. They will take you on a journey into the future with a vibrant and visionary performance that is sure to impact your mind and senses alike!" – Time Off Magazine

"Their haunting lyrics and arrangements play games with your head until Stockholm syndrome finally creeps in. I couldn't blink, let alone tap my feet. By the encore I was totally f*cking mesmerized. These guys could have told me to have sex with the cigarette machine, and I would have, transformed out of all recognition." – Blunt Magazine

The band is on the lookout for artists and human canvases to be part of their creative circus! Join them on stage painting to the music or offer your body to be painted. Email: artsubmissions@theredpaintings.com to submit 3 of your best artworks or your body, or check out www.facebook.com/TRPartistpage for more info and to see artworks created on tour around the world.
Tickets On Sale NOW!