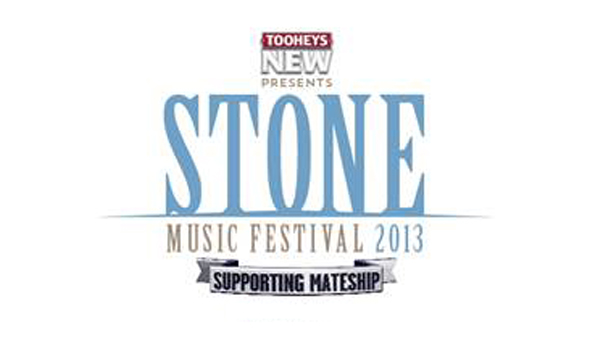 Tooheys New presents
STONE MUSIC FESTIVAL 2013
Billy Joel and Van Halen's only Australian shows!
With just over five weeks to go until the gates swing open at ANZ Stadium for the first ever STONE Music Festival and Billy Joel and Van Halen's ONLY Australian performances, which will be full, greatest hits sets, the anticipation at STONE HQ is growing by the day and we're excited to announce some new developments that are helping to build this baby into the biggest and best Festival experience for everyone to enjoy!

TOOHEYS NEW have joined the party and in the spirit of good ol' fashioned mateship, are offering special "Mateship Rates" for TOOHEYS NEW supporters and Footy Fans with a discount of $50 off one day Festival passes and $100 off two day passes when you purchase tickets for you and a ... well, mate! Log onto Facebook and Like STONE Music Festival / Tooheys New to find out how to claim the offer.

And the crowd has spoken ... at STONE Music Festival their aim is to create the best possible experience for their fans. They've listened to your feedback and it is apparent there is a strong demand for "Reserved Seats" in the Platinum Zone so we will now be allocating ticketholders in the "Platinum" zone their own numbered "Reserved Seat". For fans who purchased their Platinum 2 Day or 1 Day tickets early, they'll now find themselves with quite literally the best seats in the house.

Arena Zone ticketholders will also have the freedom to either sit in the stands or venture down on to the Stadium floor.

They're also delighted to be welcoming some of Australia's finest young independent artists on board, giving them the opportunity to perform on the same stage as some of the biggest acts in the world. Kicking things off on Saturday's instalment of STONE Music Festival are Atlantis Awaits, My So Called Life and The Art while Sunday sees MusicOz Awards 2012 Winner, Stone Parade, set to get the party started.

Each year the best independent musicians in Australia are recognised for their talents and contribution to Australia's amazing music culture at the MusicOz Awards. Stone Parade have been finalists over many years and won the 2012 Best Rock Act Award. STONE Music Festival are proud to not only provide a spot for this awesome rock band, but have the 2010 Artist of the Year, Dallas Frasca, also on the bill.

With the line-up on both days packed to the brim, set times have now been finalised! Check them out right here.


Saturday, 20 April 2013
VAN HALEN
JIMMY BARNES
KINGS OF CHAOS
THE LIVING END
NOISEWORKS
BUCKCHERRY
RICHIE RAMONE
IAN MOSS
THE SUPERJESUS
CHOIRBOYS
THE ART
MY SO CALLED LIFE
ATLANTIS AWAITS

Sunday, 21 April 2013
BILLY JOEL
ICEHOUSE
GUY SEBASTIAN
LIFEHOUSE
DIESEL
MARK SEYMOUR
SHANNON NOLL
ILLUMINATION ROAD
DALLAS FRASCA
MARK MORONEY
STONE PARADE