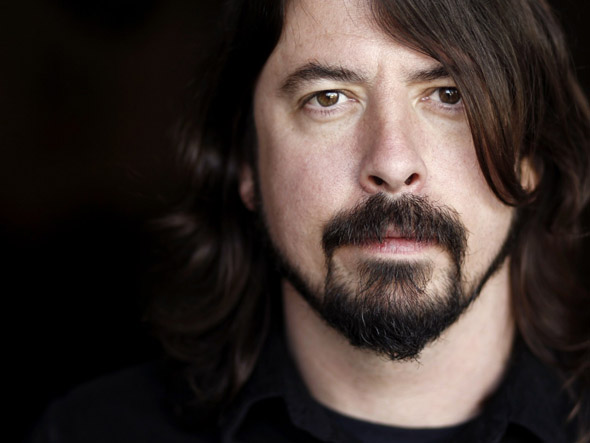 CELEBRATE ROCK MUSIC HISTORY
ON THE BIG SCREEN!

ONE NIGHT ONLY - THURSDAY 31st JANUARY - 9.30PM
One of the biggest names in rock music, Dave Grohl (Nirvana, Foo Fighters) directs Sound City, the history of America's greatest unsung recording studio. Set to hit the big screen for one night only in a world exclusive on Thursday 31st January at Event Cinemas Chermside and Birch Carroll & Coyle Pacific Fair Cinemas.

Sound City was state-of-the-art when it opened in 1969. It soon became known for churning out one rock and roll classic after another. Many of the seminal albums of the '70's, '80's and '90's were put on tape within its walls: classics by Fleetwood Mac, Neil Young, Tom Petty, Metallica, Nirvana, the list is staggering.

Through interviews with legendary musicians and producers who've worked at Sound City Studios over the years, Sound City tries to uncover and define the intangible magic within those wires and walls that was responsible for such an incredible history of music, while focusing on the real human experience and craft of analog recording by capturing epic performances of historic, full circle musical reunions.

The film is also a personal journey for Grohl. In the spring of 1991, as a 22 year old starving musician without a cent to his name or a place to call home, he packed his belongings into an old army duffle bag, threw them into the back of an old Ford van, and headed down to Sound City to make Nirvana's classic album "Nevermind" with his band mates Kurt Cobain and Krist Novoselic. The next 16 days not only changed the course of rock music forever, it changed his LIFE forever.

Dave Grohl said: "With the introduction of digital recording technology, tape-based, analog studios like Sound City soon became 'obsolete'. The sound of a Neve recording console could now be emulated on your computer at home. The reverb of a beautiful drum room could be simulated by a plug-in, or a program. Hell.. you didn't even need to know how to play your instrument that well anymore, it could all be done in the computer! It was a whole new world. A world where the 'human element' was at risk of being ignored. Or lost."

"Sound City couldn't keep up. They eventually closed their doors in 2011. 40 years of history, legend, and magic... gone. Only the memories and the music left to remain. Now I want to tell its story."

Hurry don't miss out, tickets are just $20 and on sale now at eventcinemas.com.au or at the box office at Event Cinemas Chermside or Birch Carroll & Coyle Cinemas Pacific Fair.

For more info on the movie, click here!

Oztix has 5 DOUBLE PASSES * to give away to 5 very lucky people who can tell us in 25 words or less why you think Dave Grohl is a legend! To secure these must-have passes to 'Sound City', all you need to do is email your answer to competitions@oztix.com.au - entries close Wednesday 30th January at 5pm!

* TERMS AND CONDITIONS
- Tickets must be taken as offered and cannot be exchanged, transferred or redeemed for cash. Profiteering from the tickets is a breach of supply and action may be taken if misused.
- Winners have a choice of the following cinemas for box office collection: Event Cinemas Chermside and Birch Carroll & Coyle Cinemas Pacific Fair.