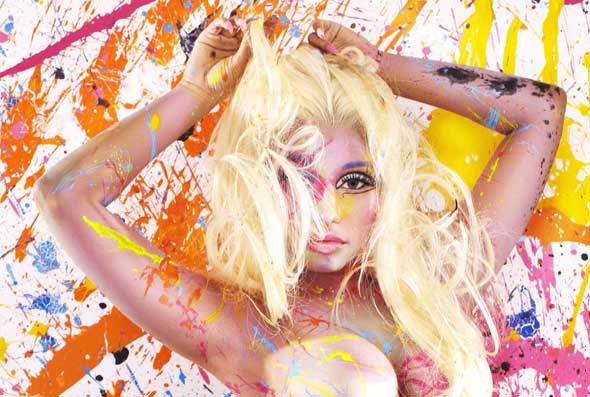 Live Nation Entertainment and Nova present
NICKI MINAJ
Pink Friday Reloaded Tour
One of THE biggest acts in the world today, NICKI MINAJ is thrilled to be returning to her legion of Aussie Barbz this October in a brand new full-scale arena show.
Nicki wowed sold-out audiences this May during her 'Pink Friday' tour, blowing away capacity crowds in Brisbane, Sydney and Melbourne.
The return 'Pink Friday Reloaded Tour', with special guest Tyga, will give East Coast fans another chance to revel as the curvaceous Minaj prowls the stage, and extends to Perth for the very first time.
NICKI MINAJ, the Trinidadian-born American rapper, singer-songwriter, raised in Queens NYC, is a global sensation. Her worldwide album sales exceed three million; she has close to 20 million Facebook 'Likes' and an unbelievable 13 million-plus Twitter followers.
Based on a strong reputation rapidly built through mix-tapes and guest appearances, Minaj's debut 'Pink Friday' was one of the most anticipated albums of 2010 and it did not disappoint. Featuring cuts 'Your Love', 'Right Thru Me', 'Moment 4 Life', and 'Check It Out' featuring Will.I.Am, 'Pink Friday' was certified platinum a month after its release and soon reached Billboard's #1 spot.
The now multi-platinum debut 'Pink Friday' boasts the most charted singles by any female rap album in Billboard history, while Minaj herself became the first artist to have seven singles on the Billboard Hot 100 chart simultaneously. Garnering a MTV Video Award, two American Music Awards and three Grammy Awards nominations, it was no surprise Billboard named NICKI MINAJ their 2011 Rising Star.
NICKI MINAJ's sophomore album, 'Pink Friday: Roman Reloaded', released April this year, is home to the five-times-platinum, #1 airplay mega-smash 'Starships', 'Right by My Side' featuring Chris Brown, 'Beez In The Trap' and top ten hit 'Pound The Alarm'.
While her local singles sales have exceeded one million, with a massive six-times-platinum achieved on 'Super Bass', in one week alone NICKI MINAJ had an incredible 17,000-plus spins in Australia across her entire repertoire.
Joining NICKI MINAJ at all shows will be special guest Tyga.
Hailing from infamous Compton, performances and mix-tapes built a buzz around Tyga. With the help of Gym Class Hero Travis McCoy, and following a performance on 2007's MTV Video Music Awards alongside Fall Out Boy and Lil Wayne, Tyga soon released his debut album. 2008's 'No Introduction' features single 'Coconut Juice' and Lil Wayne.
VIBE magazine declared him as "one of the best undiscovered rappers in America".
This February Tyga delivered his highly anticipated follow-up album, 'Careless: Rise of The Last King'.
The album, featuring tracks 'Far Away', 'Rack City', 'Faded' featuring Lil Wayne, 'For The Fame' featuring Chris Brown - and 'Muthaf**ka Up' featuring the one and only NICKI MINAJ – peaked at #1 on Billboard's R&B Album and Top Rap Album charts, and #4 in the Billboard 200.
NICKI MINAJ, and special guest Tyga, set to lift the roof this October.
Tickets On Sale Now!
Need your live music fix?