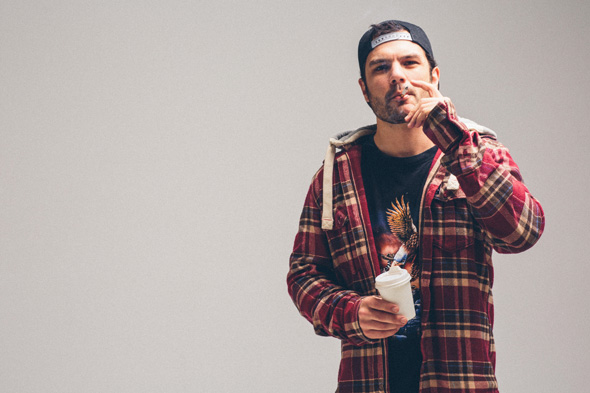 No Dice, Select Music, High Score Records and Inertia present
SETH SENTRY
National album tour announced!
It has arrived. The debut album from Melbourne MC Seth Sentry will be unleashed on September 14.
The album, titled This Was Tomorrow, is a ground breaking and utterly relatable hip-hop masterpiece. To bring the album to the fans, Seth has announced a 14-date tour through cities and regional centres in September and October, including appearances at Fat As Butter and Sprung Festivals.
From the incredible success of The Waitress Song (2009), to the current radio smash singles My Scene and Float Away, This Was Tomorrow is indicative of the exponential rate at which Australian hip-hop is evolving. Bold, atmospheric and almost orchestral; it is a grand and ambitious gesture from a humble and entirely creative artist.
Not contempt with cashing in and selling out, Seth Sentry has laid the foundations for his future by setting up his own record label, High Score Records, with independent distribution through Inertia. This Was Tomorrow will be the label's first release.
The album comes down to how big a music fan Seth Sentry is. Within the context of hip-hop, he is both a student and a master... a protege. An aficionado who wanted to be a part of the world of music he could lose himself in as a listener. And even though it is still early in the game, Seth Sentry's contributions to this world are already nothing short of outstanding.
Tickets On Sale Now!
Need your live music fix?