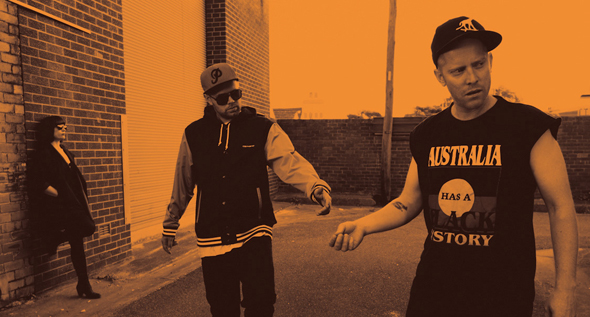 Urthboy
The Naïve Bravado Tour
Teaming up with incredible Daniel Merriweather, Urthboy sidesteps peers while exhibiting his trademark sharp flow, songwriting talents and that knack for well-crafted hooks. The concept of 'Naïve bravado' is like a lamb with a lion's heart; a broken down car needing a jump start. It's not a false courage if it leads you out of the mess. Anchored in running bass lines, ominous horns and monstrous percussive drums—all concocted by the brilliant collaborative production of Count Bounce and Hermitude.
Urthboy has kept a frenetic pace since the release of the AIR award-winning, ARIA and AMP nominated Spitshine (2009); with 2011's Future Shade album from The Herd; and bringing the house down with his rendition of 'Stagger Lee' at Straight To You, triple j's Nick Cave Tribute concerts.
'Naïve Bravado' is out Tuesday, 29th May. Taken from his new album, out October 2012. Urthboy's Naïve Bravado Tour kicks off late August with The Last Kinection in support.
Tickets On Sale Now!
Need your live music fix?