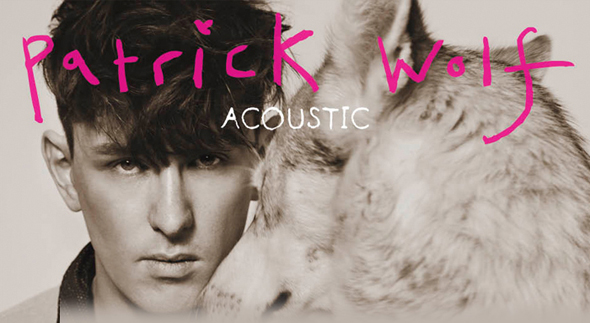 Frontier Touring presents
Patrick Wolf
Intimate acoustic shows announced!
This September will see the return of charismatic performer Patrick Wolf to our fine shores for a series of very special acoustic performances.
The Frontier Touring Company is delighted to be bringing the incredibly talented Brit to Australia for a run of national shows which will see Wolf taking the stage playing grand piano, Celtic harp, dulcimer and more, he will be accompanied by one other musician on stage.
This year Wolf celebrates an impressive decade in the industry. Over his illustrious career Wolf has ventured into a number of diverse fields and exhibited countless talents, but it is as a performer and songwriter that he truly shines.
Patrick will be digging deep into his 10 year, 5 album catalogue creating a different set list for every night of the tour.
Throughout his songwriting process, Wolf picks up everything from the ukulele to the viola to create the lush and beautifully orchestrated compositions evident in 'The City' and 'Accident & Emergency' which have earned him fans from all corners of the globe.
Wolf's latest offering is his fifth studio album Lupercalia (out now through Speak n Spell/Inertia). The album is inspired by Wolf's recent engagement and highlights the distinctive avant-garde pop sound that the visceral performer has become celebrated for.
"Lupercalia is a pretty irresistible album... there's little doubt that the touching exuberance of the songs shines through more clearly than before... Wolf, it turns out, is spectacularly good at big, stirring, major-key melodies." - The Guardian
"... It's therefore fitting that 'Lupercalia' the album is a celebration too. For the first time, Wolf is celebrating not what he wants - but what he has. And, more importantly, he's celebrating not what he's found in himself - but what he has found in someone else." - NME
Wolf's masterpieces translate beautifully onto the live stage. His powerful voice and emotive songwriting captivate audiences as they witness the dynamic energy of his performance.
Don't miss the sheer brilliance of Wolf's impeccable musicianship when he visits Australia this September.
Tickets On Sale Now!
Need your live music fix?