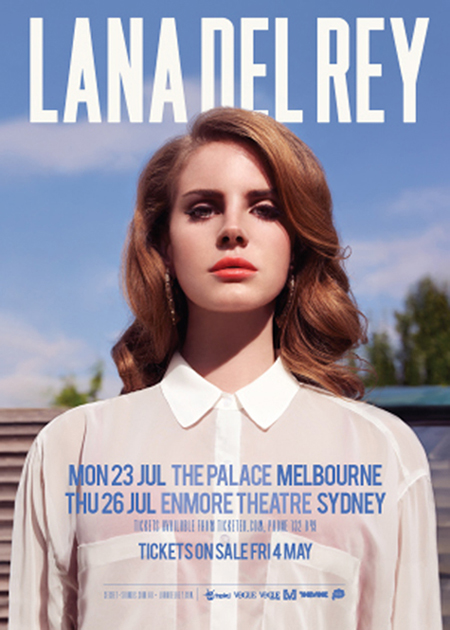 triple j, Vogue, Channel [v], The Vine and Secret Sounds present
LANA DEL RAY
On January 31st, 2012 LANA DEL REY released the darkly glamorous "Born To Die". The album debuted at #1 on iTunes in eighteen countries and has since totaled well over a million in sales worldwide.
After having only debuted her home made clip for the single 'Video Games' the previous June DEL REY's year was a tornado of activity, touring and media commitments around the globe forcing the newly famous glamour girl to postpone her first Australian tour.
Secret Sounds is now thrilled to make good on the promise of the 25 year old chanteuse's visit with an appearance at Splendour In The Grass and a handful of intimate theatre shows.
For the 25-year-old it's an overnight success eight years in the making. Be sure to catch her at these very special sideshows.
Tickets On Sale Now!
Need your live music fix?