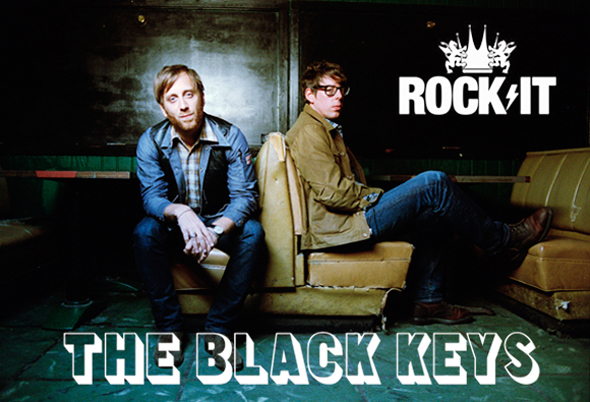 ROCK IT 2012
Good times are comin'!!!!!
Rock It turns it up with number 11; the kingsize, kongsize concert of the year. Always reliable to only roll out the rock when someone special comes to town – Rock It is pleased as punch to follow the footsteps of Foo Fighters, Green Day, Jack Johnson, Powderfinger, Jet, Kings if Leon, Oasis, Silverchair and more with the awesome awesomeness of our 2012 headliner THE BLACK KEYS.
For those who don't know - Rock It is a totally local, independent, great value, big production, single stage event with a short, hot bill; old school style. No fuss - just incredible music and every effort to keep it comfortable, simple, friendly and affordable.
THE BLACK KEYS are the hottest rock and roll act on the planet right now!
After selling out arenas all through the USA, Canada, UK and Europe and headlining Coachella and Lollapalooza and many other festivals they are very pleased to announce their long awaited return to Australia this October.
Their latest (and seventh) album 'El Camino' is selling truckloads everywhere and its infectious opening track 'Lonely Boy' is a certified global smash hit single and they'll be bringing all these tracks and more to Australian audiences with their electrifying new live show.
The transformation of THE BLACK KEYS from a 2 piece garage band playing small clubs to being worthy headliners of arenas and festivals could not be more just or complete and proves that the pure combination of good times, great music and grit can still turn to gold.
Rest assured, you haven't see a show like this before.
Joining the band on all shows will be Sydney's outstanding ROYAL HEADACHE. These zeitgeist-straddling purveyors of DIY garage soul are the most exciting musical thing happening in our country right now.
Get on it!
Rock It number 11 is on sale FRIDAY MAY 4th. And if you're on Facebook, check out the event page for more!
Stay tuned... much, much more to be announced!
Tickets On Sale MAY 4!
Need your live music fix?