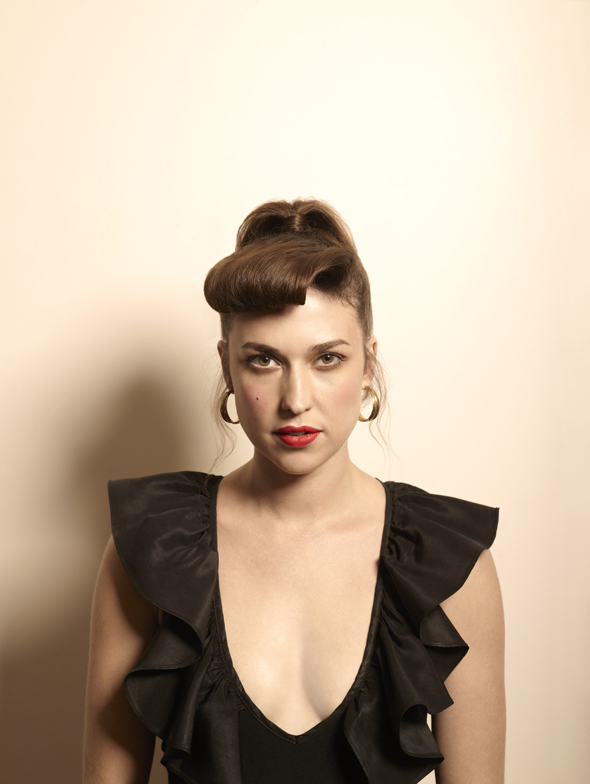 The Harbour Agency presents
LANIE LANE
'Bang Bang Bangity Bang!' Australian Tour
Lanie is absolutely delighted to announce her BANGITY BANG national Australian tour this coming May.
The past 12 months have been the stuff of dreams for Lanie, with pretty much everything a girl could reasonably wish for coming true. In no particular order these include: recording with Jack White in Nashville; signing with Ivy League Records; seeing her debut album To The Horses enter the ARIA charts at #12; playing her first sold out national tour plus slots on a string of top notch festivals; gracing the covers of countless quality publications; tours of the US and UK; winning the FBi Radio SMAC Award for Record of the Year, and perhaps most importantly, having the time of her life whilst doing it all.
Lanie and her dynamite band now invite fans, friends, casual observers and all members of the 18 – 95 demographic with a male/female skew to come and join them on their BANGITY BANG national tour throughout May. Be prepared to kick up your heels and leave all your inhibitions on the back streets of Squaresville for a night of rock and roll, bright lights, balladry, loud guitars and heartfelt ENTERTAINMENT people!
Joining Lanie for all dates (except WA) will be up-and-coming blues sensations THE RUBENS who were listed as one of triple J's '2012 Next Crop Artists' and saw their track 'Lay It Down' come in at #57 in the Hottest 100. They're very good, trust us. Step lively to avoid disappointment, we can't wait to see you there!
Tickets On Sale Now!
Need your live music fix?
Search for BOY & BEAR here.
Touring May - June
Search for BUSBY MAROU here.
Touring February - March
Search for TIM HART here.
Touring February - March