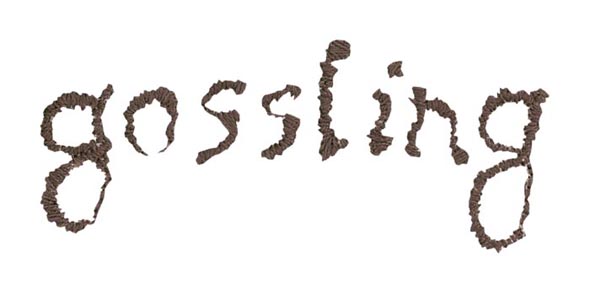 GOSSLING
Fresh from her main stage performance at Falls Festival and jam-packed Big Top appearance at Southbound, Gossling (aka Helen Croome) has revealed plans for her new single, EP and several live performances in the coming months.
Following the success of Gossling's second EP "Until Then" and focus track 'I Was Young', Gossling is set to dominate the airwaves once again this Summer with new single 'Wild Love'. Co-written with Dann Hume (Evermore, Lisa Mitchell), 'Wild Love' will be unleashed on February 13. The irresistibly catchy track is lifted from Gossling's third EP, "Intentional Living" which is slated for an April 20 release.
Recently Gossling has captured a whole new audience with the inclusion of her song 'Hazard' (from her debut EP "If You Can't Whistle") on hit FX show American Horror Story and also via her collaboration with 360 on the platinum selling, ARIA chart hit 'Boys Like You'. She will join 360 for many of his sold out shows on the current single tour.
In addition to the already announced appearance at Cool Summer Festival and main support slot for Adam Cohen's national tour, Gossling joins the stellar line up at this years Port Fairy Folk Festival and will embark on her own headline tour at the end of April.
Make sure you check Gossling out soon- she is destined to be your favourite singer (if she is not already).
Tickets On Sale Now!
Need your live music fix?