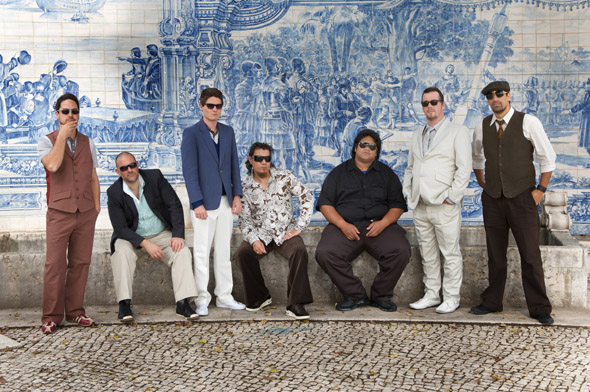 Niche Productions present
FAT FREDDY'S DROP
Intimate, grimey and back where it all began..
Taking time out from their tour with Erykah Badu, Fat Freddy's Drop are offering fans a chance to go back to where it all began, back to the scene of their first Australian gig at the Prince Bandroom for one night only.
With the band rarely getting the opportunity to play rooms of this size, experience the Fat Freddy's Drop live splendour up close and personal at the Prince: from the face melting basslines of Mu to the punchy horns of one of the world's best brass sections, all laced together with Dallas' dulcet tones - you cannot afford to miss this!
Currently working on studio album number three, the boys will be busting jams from across the catalogue and who knows, maybe even demoing some new stuff as well!
Shoulder to shoulder, cheek to cheek and bumper to bumper, the massive throng of fans getting loose at Fat Freddy's Drop at The Prince is going to be a highlight show of 2012.
Tickets On Sale Now!
Need your live music fix?
Search for KORA here.
Touring January
Search for PACIFIC VIBES here.
Touring March
Search for KRS-ONE here.
Touring March - April