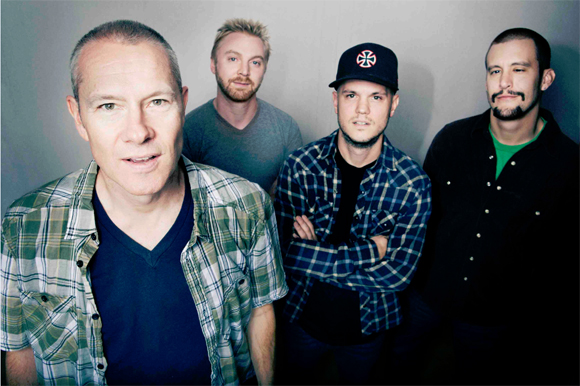 PRINCIPAL ENTERTAINMENT PRESENTS
HELMET
Seminal hard rock band HELMET released their seventh full-length album Seeing Eye Dog - in September last year -their first since 2006's critically acclaimed Monochrome.
After sold-out tours of the U.S. and Europe, the LA post-hardcore rockers are gearing up to head back to Australia this June/July for the first time in three years!
Marking their first release on the indie label, Work Song, Seeing Eye Dog was produced by band leader/vocalist/guitarist/songwriter, Page Hamilton, and is one of the band's most uncompromising and ambitious releases, embodying the classic and utterly unique Helmet sound and pushing it into regions the band has never before explored.
"It's so important to have great musicians in this band….I can't stand the sound and anti-human feel of edited rock music. People have always commented that we sound like our albums live. This has a lot to do with it. Humans playing music will always be better than chop shop rock so one has to find the right players."
Catch Helmet live as they play dates all over Australia this coming June/July!
TICKETS ON SALE FRIDAY 15TH APRIL 2011
GOLD COAST – Wednesday 22nd June - COOLANGATTA HOTEL
BRISBANE - Thursday 23rd June- Hi Fi
SYDNEY – Friday 24th June – Manning Bar
MELBOURNE – Saturday 25th June – Hi FI
ADELAIDE - Sunday 26th June – Fowlers
PERTH- Tuesday 28th June- Amplifier
CANBERRA - Thursday 30th June - ANU BAR
WOLLONGONG – Friday 1st July - UNI BAR
NEWCASTLE – Saturday 2nd July- Newcastle Leagues Club.