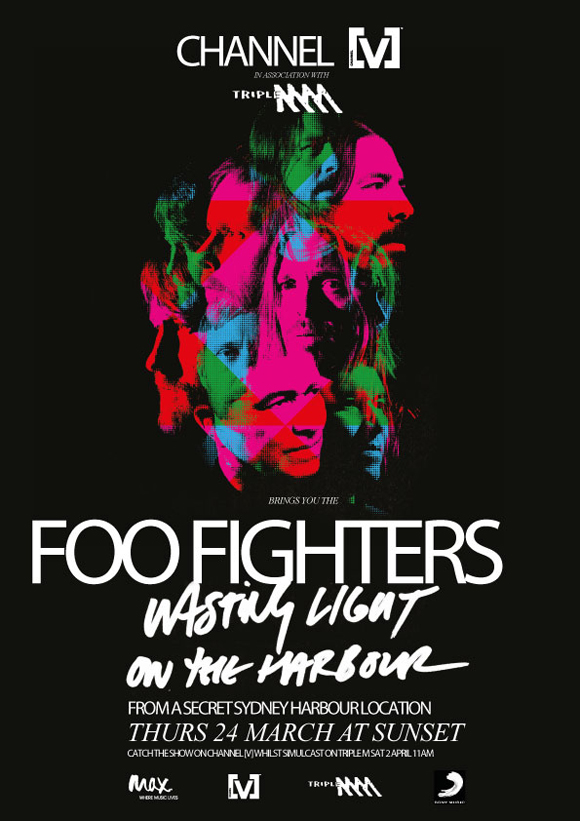 WIN TICKETS TO FOO FIGHTERS SECRET SYDNEY GIG!
Channel [V]'s Foo Fighters 'Wasting Light On The Harbour' show, to be held at a secret location on the Sydney Harbour at Sunset next Thursday 24th March, is sure to be the gig of the year and you could be there!
We're looking for Australia's biggest Foo Fighters fan, who will win a trip for two to Sydney to see this exclusive show.
Major prize:
- 2 x flights to Sydney
- 1 x night's accommodation
- 2 x passes to the Foo Fighters' secret and exclusive Sydney show -
- Hotel/airport return limo transfers
For your chance to win, click here and tell us in 150 words or less why you're Australia's biggest Foo Fighters fan.
Need your live music fix?
Search for DEAD LETTER CIRCUS here.
Touring March - April 2011

Search for SPARKADIA here.
Touring March - April 2011

Search for JEBEDIAH here.
Touring May - July 2011